Rifle And Pistol At The Harwinton Rod & Gun Club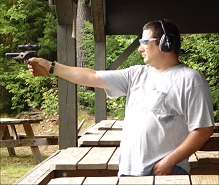 The Harwinton Rod & Gun Club boasts two great outdoor shooting ranges outdoors. Our rifle range has fixed backstops at twenty-five, fifty, seventy-five and one hundred yards.
Our pistol range allows shooters to shoot from one of six stations at up to twenty-five yards.
Members are invited to shoot any day, all year round, from 9:30 A.M. to sunset from covered shooting benches.
Whether you shoot muzzle loader, pistol, rifle, or shotgun - hone your shooting skills and then partake in one of the many competitions offered at the Harwinton Rod & Gun Club.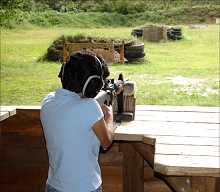 Our rifle range is ideal for sighting in your favorite deer rifle or patterning your shotgun before the hunting season to ensure that perfect shot when the time is right.
As most shooters in Connecticut know, good shooting facilities are hard to come by. This is why HRG takes pride in their range and is continuously active in its upkeep.
The Harwinton Rod & Gun takes safety seriously. NRA trained range officers monitoring all shooting facilities on the premise. Unsafe shooters are dealt with immediately and firmly.
The Harwinton Rod & Gun Club is a family oriented club. You will, often, find parents teaching their children proper gun handling and the joy of shooting at our range.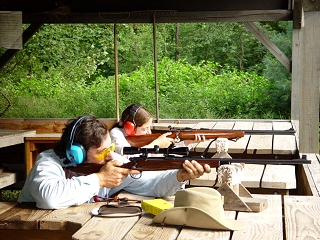 The rifle and pistol ranges offer diversity and are always well kept with the help of everyone that uses them. Please pick up your brass!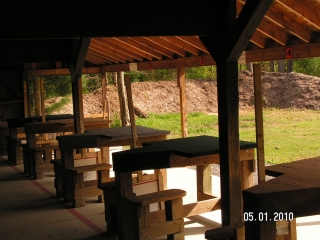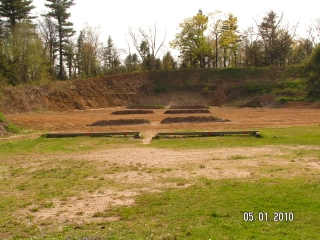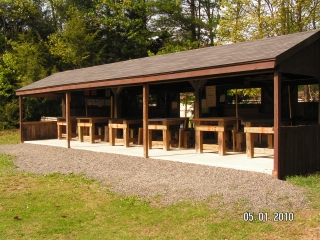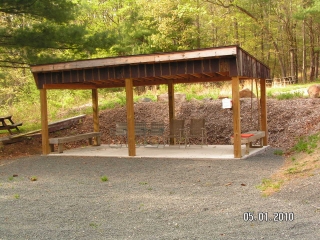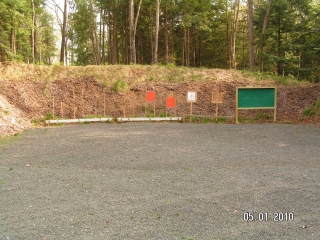 If you have any questions regarding our range or rifle & pistol shooting at HRG in gerneal, please email us at rifle@harwintonrodandgun.com.